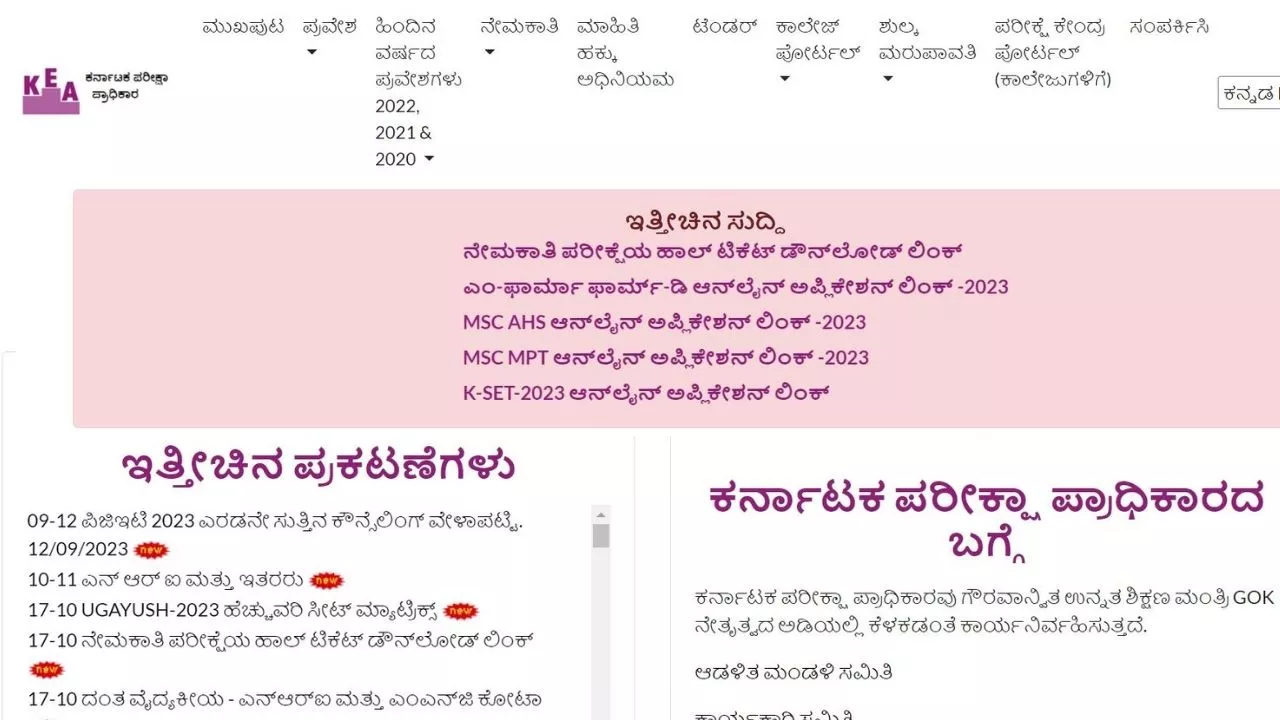 The KEA 670 Written Test Admit Card for Vacancies in Various Corporations has been published. Candidates should download their hall ticket as soon as possible. If the server is busy, candidates should wait for some time and then check again using the following link."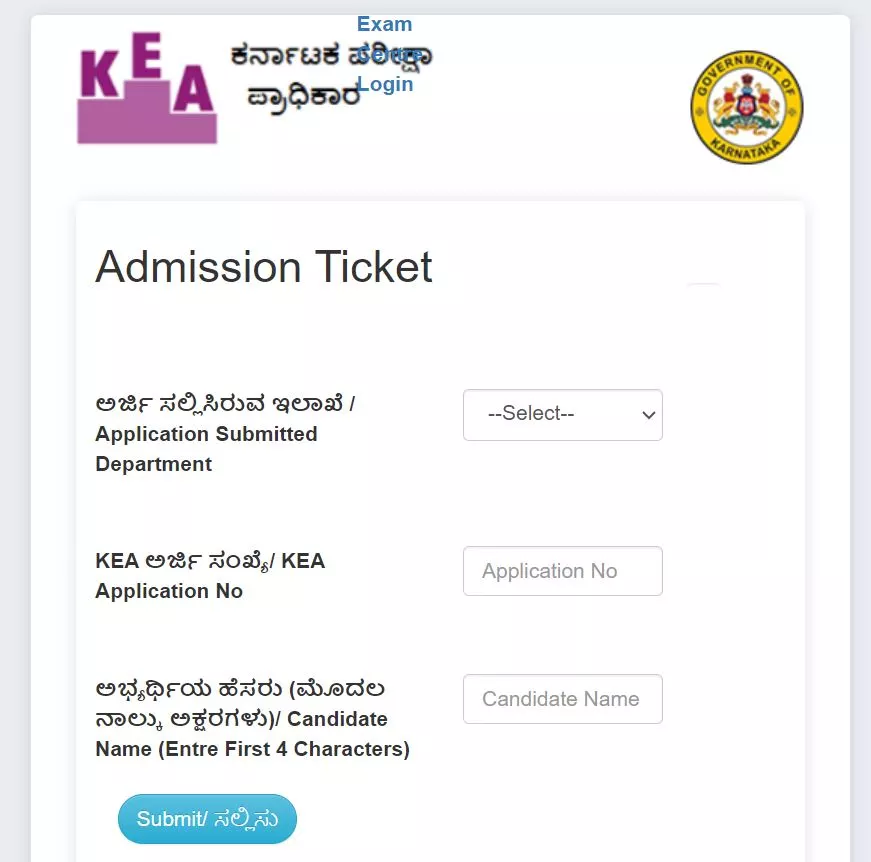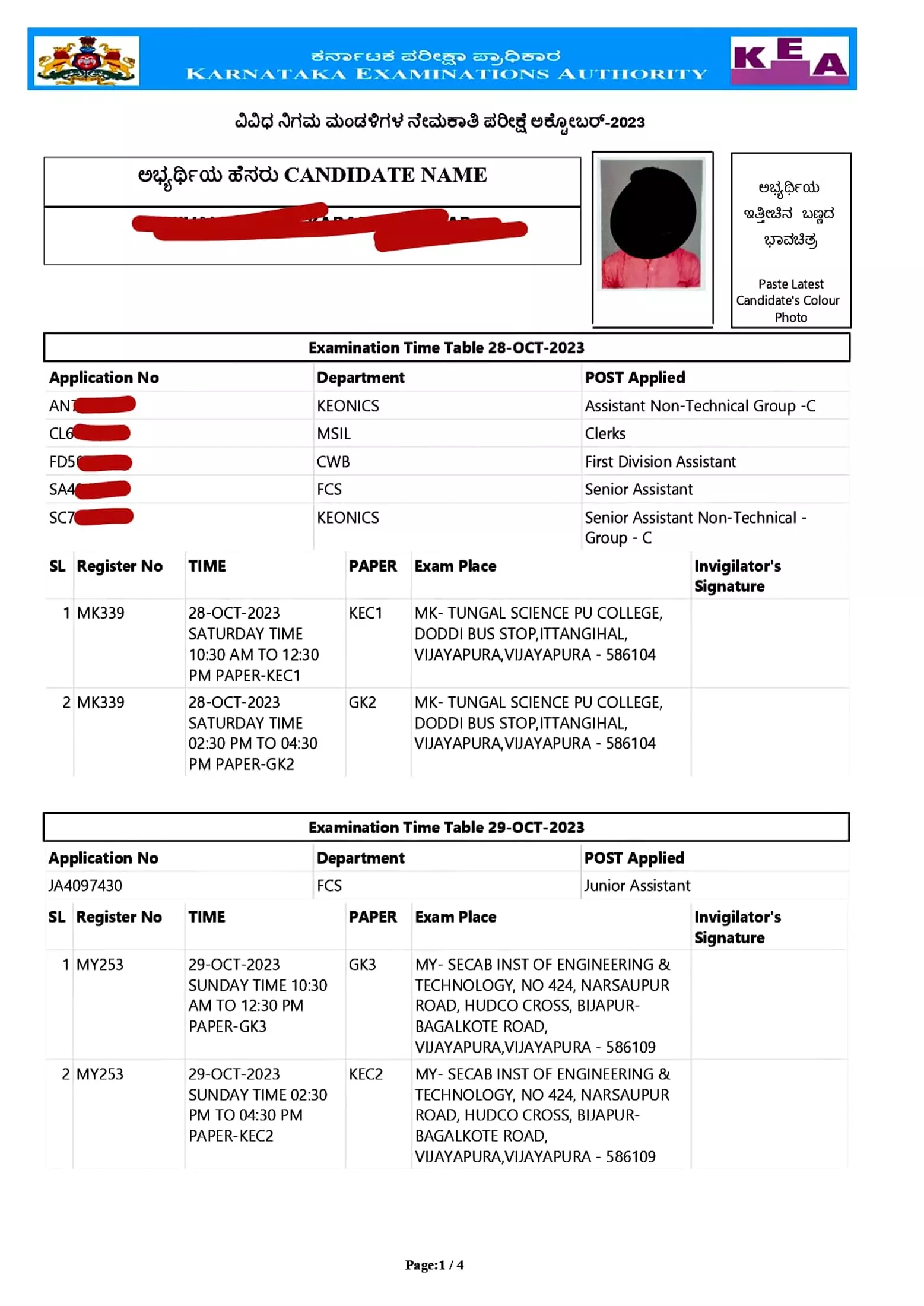 As soon as you click on the link below, a page will open, similar to the one shown in the image above. Here, you can download the hall ticket by providing the department you applied for, your KEA application number, and the first four letters of your name
After clicking the link above, please wait for some time as the server is busy, and the website is not loading quickly. Candidates are requested to cooperate
"Aspirants, some of you did not receive the exam center name on your hall ticket. Some people applied for all the posts but only received a hall ticket for one post. The hall tickets for some posts are missing. You are encountering several small issues.
This is not only your problem but also that of thousands of candidates due to technical problems. Don't worry; your problem will be resolved soon.
All these assurances have been given to the secretaries of the Karnataka Examinations Authority (KEA) that this issue will be resolved soon. Don't be afraid; maintain hope.
Old Question Papers- Click here